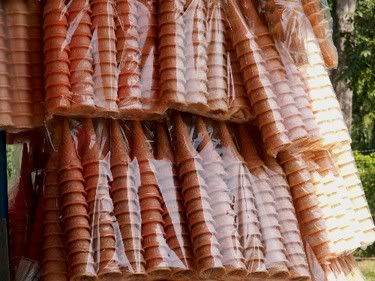 The Penang record for the most cones displayed together.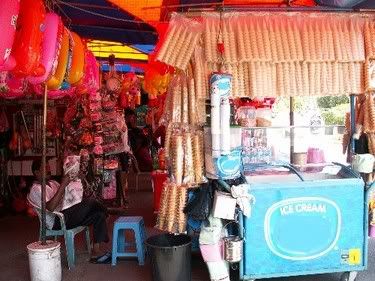 This icecream stall is located outside of the Botanical Gardens. One can have icecream in cones and also icecream in buns. Yeap, that's right, the small dinner rolls.
The weather in Penang has been scorching hot. No rain for a long time. This is what I call the Chinese New Year weather. We get cool breeze in the morning and extremely hot noon.