I have a blog but one blog is not enough. So, I am opening another blog to share all the lovely things from Penang. My little island has so much to offer. Great foods, friendly people (like me, for e.g.), quaint villages, lovely shoreline, heritage buildings and so much more.
Since I got the bug of photography, I had been snapping, snapping a lot of photos. I am an amatuer with very little sense but… still I hope to capture shots that interest others. I enjoy putting my nose into foods, flowers, insects, just about anything to play with my camera's macro settings (camera just mere 1cm away from object).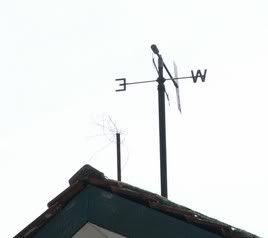 I squeal like a little girl when using the telephoto features. I will go, oh wow, see the thing up there? Great! I can see the North/South/East/West! Or go, wow, that roof tiles look great and so on and so forth.
So, hang around and get to know Penang, through my eyes.