Once again, I would like to show some snapshots of the interior of my church, The Cathedral of the Holy Spirit. Sometimes, I will stare up the ceiling which has a very beautiful formation, sort of like a spider web, isn't it? I imagine God ascended from the opening and join me in the church. (fact : God is within us, not up in the sky)

Another mesmerizing features in the church are the stained glass windows which are imported from Singapore. We have several panes but this Mother and Child is my favourite.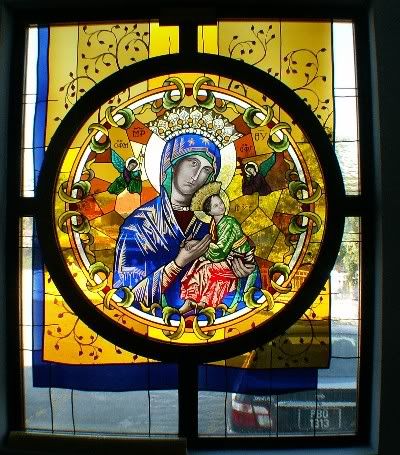 If any of you, bloggers/visitors are coming to Penang and would like to celebrate mass, please don't hesitate to contact me. I will be your tour guide. Our church will be celebrating her 50th anniversary on August 31st, 2005. A major feast indeed.