Part 1 is here. I am now bolder and brave enough to ask the owner of the shop if I can take photos of his food and put it on the internet. Probably when I am braver next time, I will ask if I can eat for free and give food review as payback. Hmmm…good idea.
OK, the coffeeshop is here at Jalan Transfer (across the road there is Caltex):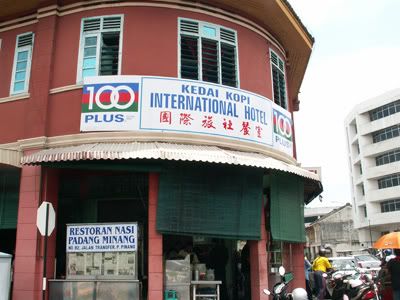 And the stall with its address: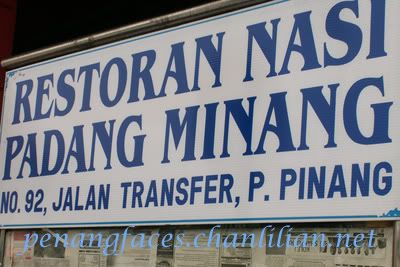 With its' full range of food: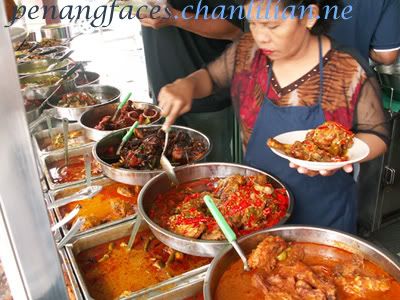 And it's ulam:

And the owner of this blog, the one typing now? eating with hands a bunch of ulam and sambal belacan. (hmmm…the hands still smell of sambal belacan after 4 hours.)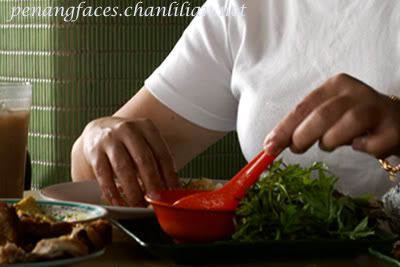 I took one of my son's classmate, an Indian Muslim boy along. Funny that his family hasn't been to the shop before. This shop is famous, man, go everybody.