Photos taken on the night before Thaipusam. Close-up of Lord Murugan chariot.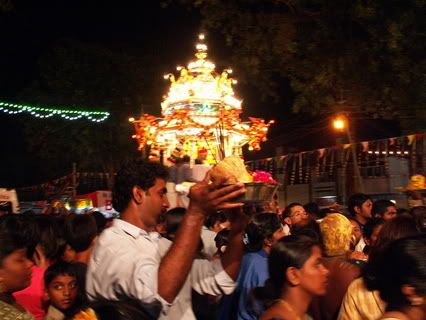 Devotees bringing their offerings toward the chariot.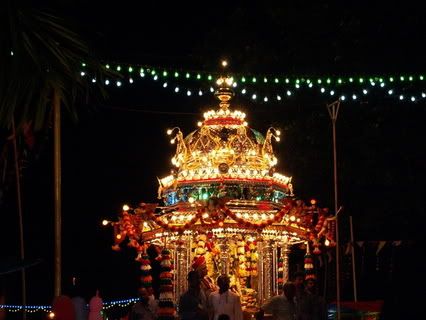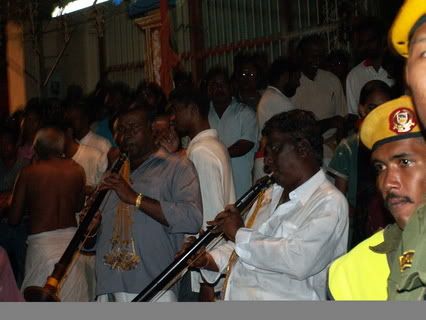 Musicians welcoming the chariot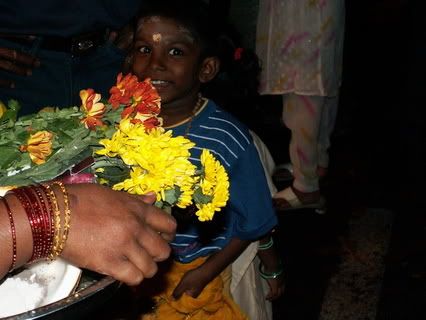 A shy little Indian boy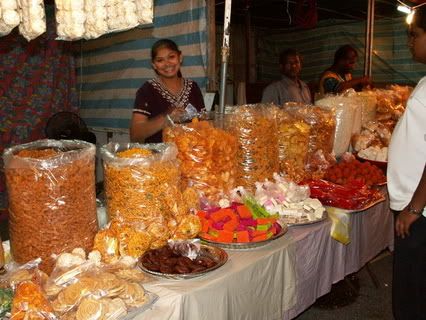 A very pretty Indian girl selling traditional Indian delicacies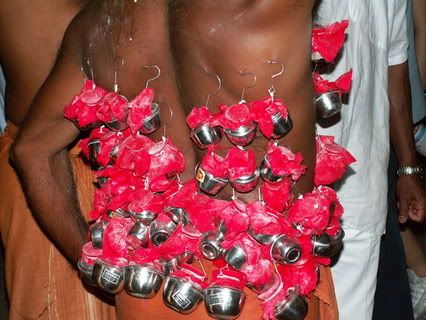 One of the devotees with tiny milk jars hooked on his back.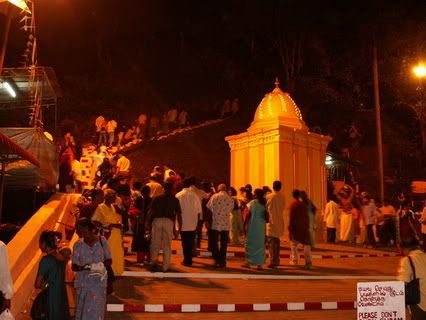 The devotees climbing up to the temple near the Waterfall Gardens.
Photos taken by 5xmom. A novice photographer, too timid but inquisitive. She is stucked in the middle of the crowd, cradling a camera, in awe because she came so close to the chariot whilst others are fighting to get near the chariot. She braved the whistle of the Rela members, Police force, FRU (units for crowd control) to get the best shot. She was attempting to capture the close-up of the sacred cows pulling the Lord Murugan chariot. Yet, when opportunity arise, she chicken out because holding a camera, trying to capture devotees deep in prayers seems like invading their privacy. She dare not zoom in on the kavadi bearers. She dare not ask permission to capture the shots of tiny babies, with their head shaved, covered in flour and tumeric and so many wonderful scenes. Why? Because, several years back, she too had thronged the temple's ground, seeking blessings from the Hindu priests. A few years back, when her baby was critically ill, it has crossed her mind to make a vow to Lord Murugan too. So, today, eventhough she is seeing through the eyes of a tourist, she still feel touched with the whole scenes. All the devotees there are there for a reason. And most probably, they had too gone through some hardship and are there to give thanks to Lord Murugan.

More on Thaipusam at AllMalaysia.info
View more photos at my album in Imagestation.