Here it is, the once a year heavenly dessert. All cooked to perfection. One photo is not enough to show all varieties of things in the pengat so I am putting up 3 photos. Nope, pengat is not bubur cha-cha. Pengat is much thicker in consistency because of the coconut milk used. And things like black eyed beans and banana are not used in bubur cha-cha. Bubur cha-cha is like errr…..the lamer version of pengat.
First photo – orange and yellow sweet potatoes, black eyed beans and some green tapioca flour jelly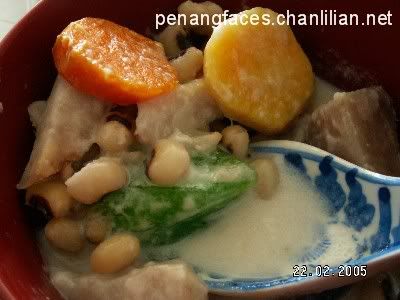 Photo number two – bananas cooked in sugar syrup and urgggh…that is suppose to be violet colour but it appeared blue in the photo. Another jelly (I wanted to make barney colour, purple/violet and green) but traditionally, only pink and green colours are used.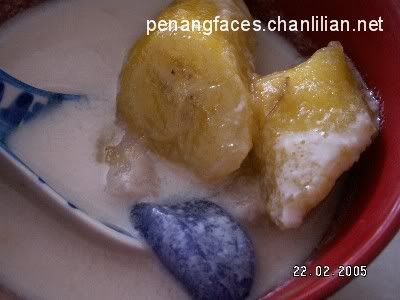 Photo number three – pieces of yam, bananas, etc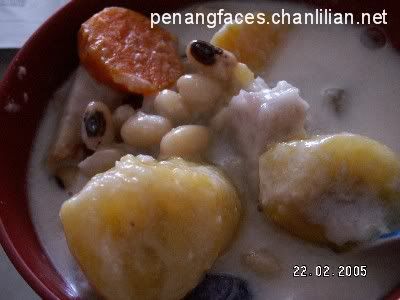 Now, I have eaten a bowl of this and have probably another 20 bowls in a pot. None of my kids like to eat. What am I gonna do with it? Have to make a few phone calls to get my relatives to come and take it from me.