Youth Park -a park for the young and old. It is currently being upgraded with many new features under construction.
For the time being, let's take a look at the children's wading pool. It is pretty interesting because this pool is located at the foothill, under huge, old trees. The water seems to flow down from the waterfall nearby. (I think all waterfalls in Penang are dead, if you ask me.)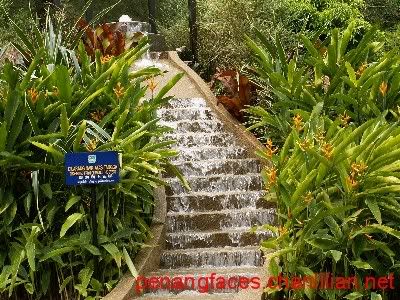 From my observations, I notice that the Chinese hardly bring their children to the parks and public places like these. I wonder why? Probably, they are too busy chasing more money and their kids chasing more education? This is true because every weekend when we are going out for a trip, children are flocking to my apartment units for tuition, on Sunday mornings, afternoon and even evening. *sigh* Aren't children suppose to be running around parks, tumbling down and getting scratches and bites?